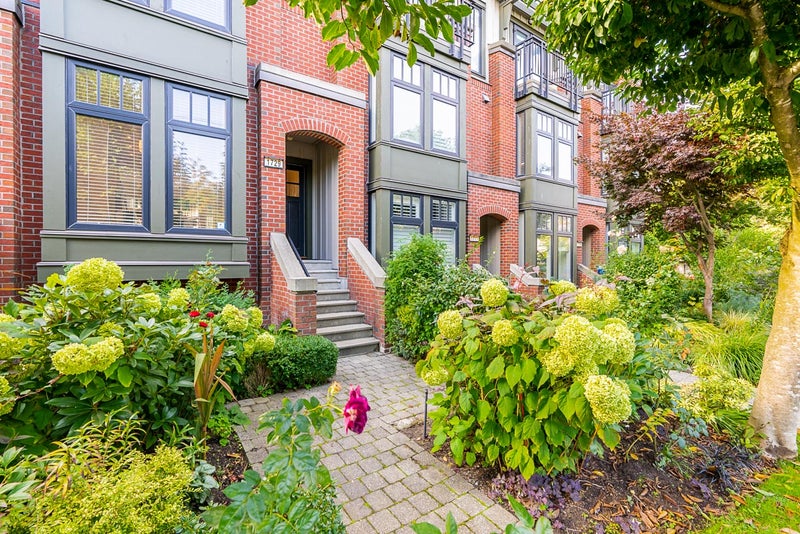 Are you looking for a vibrant and trendy neighborhood in Vancouver to call home? Look no further than Kitsilano, a sought-after area known for its lively atmosphere, beautiful scenery, and convenient amenities. In this article, we'll explore the allure of Kitsilano and delve into the world of Kitsilano townhouses for sale. Whether you're a young professional, a growing family, or someone seeking a low-maintenance lifestyle, Kitsilano offers a range of townhouse options to suit your needs and preferences.
Kitsilano: A Desirable Neighborhood
Situated on the West Side of Vancouver, Kitsilano, often referred to as Kits, is a neighborhood beloved for its vibrant character, stunning beaches, and proximity to downtown Vancouver. With its prime location along the shores of English Bay, Kitsilano offers residents the perfect blend of urban convenience and natural beauty.
The Appeal of Kitsilano Townhouses
Kitsilano townhouses are known for their modern designs, functional layouts, and desirable amenities. Here's why Kitsilano townhouses are highly sought after:
Location, Location, Location: Kitsilano's central location ensures residents have easy access to all the amenities Vancouver has to offer. Whether it's the vibrant shopping districts, renowned restaurants, or entertainment venues, Kitsilano residents enjoy the convenience of having everything within reach.
Beachside Living: Kitsilano is renowned for its stunning beaches, including Kitsilano Beach and Jericho Beach. Living in a Kitsilano townhouse means having these beautiful sandy shores just steps away, allowing you to embrace an active and beach-focused lifestyle.
Lively Community: Kitsilano has a strong sense of community, with residents actively participating in local events, festivals, and community initiatives. It's easy to make friends and feel a sense of belonging in this welcoming neighborhood.
Outdoor Recreation: Kitsilano offers a plethora of outdoor recreational opportunities. From biking and jogging along the seawall to exploring the nearby parks and hiking trails, residents have ample options to stay active and enjoy the natural beauty that surrounds them.
Convenience and Low Maintenance:
Townhouses in Kitsilano
often provide the perfect balance between a house and a condo. They offer the convenience of low-maintenance living, with shared amenities such as landscaped courtyards or rooftop terraces, while still providing more space and privacy than a typical condo unit.
Frequently Asked Questions (FAQs)
Q: How much do townhouses in Kitsilano typically cost?
A: The price of townhouses in Kitsilano can vary depending on factors such as size, location, amenities, and market conditions. As of the most recent data, the average price for a townhouse in Kitsilano is around $1.5 million. However, it's important to consult with a local real estate agent to get the most accurate and up-to-date information.

Q: Are there any new townhouse developments in Kitsilano?
A: Yes, Kitsilano has seen new townhouse developments in recent years, offering modern designs, contemporary features, and desirable amenities. These developments cater to those seeking a brand-new townhouse with all the conveniences of modern living. Stay updated on new projects and consult with a real estate professional to explore the latest opportunities.

Q: What amenities are typically available in Kitsilano townhouses?
A: Kitsilano townhouses often come with a range of amenities to enhance residents' living experience. These can include features such as private patios or balconies, secure underground parking, communal gardens or green spaces, fitness facilities, and more. The specific amenities vary depending on the townhouse complex, so it's advisable to review the offerings of each property you're interested in.

Q: Are townhouses in Kitsilano pet-friendly?
A: Many townhouse complexes in Kitsilano have pet-friendly policies, but it's essential to review the specific strata bylaws of each development. Some complexes may have restrictions on the number of pets allowed, size limitations, or specific breed exclusions. It's best to clarify the pet policies with the strata council or a real estate professional to ensure they align with your pet ownership needs.

Q: How can I find the right townhouse in Kitsilano?
A: To find the perfect townhouse in Kitsilano, it's recommended to work with a local real estate agent who specializes in the area. They can provide valuable insights into the market, guide you through the process, and help you find a townhouse that matches your preferences, budget, and lifestyle.

Q: Are there townhouses available for rent in Kitsilano?
A: While the majority of townhouses in Kitsilano are owner-occupied, there are instances where townhouses are available for rent. Rental availability can vary, and it's advisable to consult with a real estate professional or utilize online rental platforms to explore current listings and opportunities.

Kitsilano offers an unparalleled lifestyle with its vibrant atmosphere, beautiful beaches, and convenient amenities. With a wide range of townhouses available, Kitsilano presents an attractive option for those seeking a modern and low-maintenance home in one of Vancouver's most desirable neighborhoods. Whether you're captivated by the beachside living, the sense of community, or the convenience of urban amenities, Kitsilano townhouses provide the perfect opportunity to create your ideal living space. Begin your search today with the assistance of a local real estate agent who can guide you through the process and help you find your dream Kitsilano townhouse.