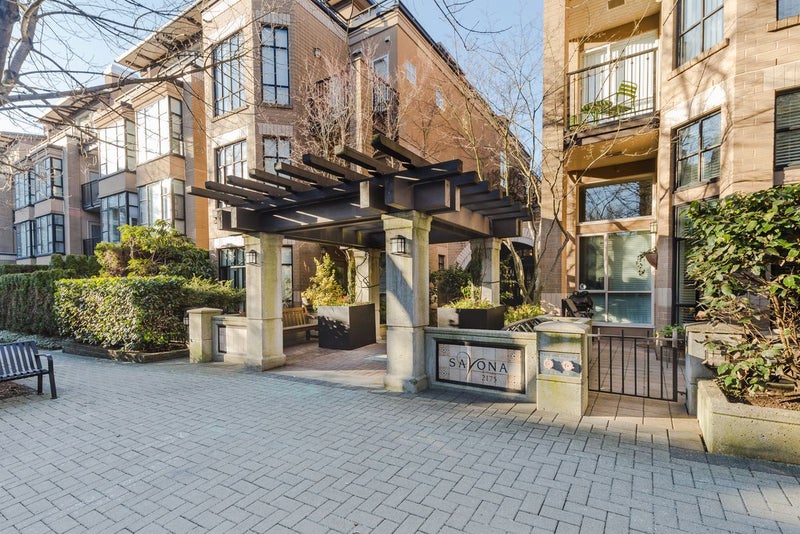 Welcome to the vibrant and sought-after neighborhood of Kitsilano in Vancouver, Canada! If you're looking for an exciting place to live with a relaxed beachy vibe, stunning views, and a wide array of amenities, Kitsilano is the perfect choice. In this article, we'll explore the charm and appeal of Kitsilano and delve into the world of
Kitsilano condos for sale
. Whether you're a first-time buyer, a young professional, or a family searching for a new home, Kitsilano has something for everyone.
Kitsilano Condos for Sale: An Overview
Kitsilano, often referred to as "Kits," is a picturesque neighborhood located on the West Side of Vancouver. With its prime location along the shores of English Bay and just minutes away from downtown Vancouver, Kitsilano offers residents a fantastic blend of urban convenience and natural beauty.
The Kitsilano real estate market is known for its diverse range of condos, making it an attractive destination for homebuyers. Whether you're looking for a cozy one-bedroom unit or a spacious penthouse with panoramic views, Kitsilano has an abundance of options to suit different budgets and lifestyles.
Why Choose Kitsilano for Your Next Condo?
Unbeatable Location: Kitsilano's proximity to downtown Vancouver ensures that residents can easily access all the amenities the city has to offer, including world-class restaurants, shopping districts, entertainment venues, and employment opportunities.
Beachside Living: One of the biggest draws of Kitsilano is its stunning beaches. With Kitsilano Beach and Jericho Beach nearby, residents can enjoy sun-soaked days, breathtaking sunsets, and an array of recreational activities like swimming, kayaking, and beach volleyball.
Lively Community: Kitsilano has a vibrant and close-knit community. The neighborhood is filled with friendly locals who take pride in their community and actively participate in various events and festivals throughout the year.
Outdoor Recreation: Beyond the beaches, Kitsilano boasts an extensive network of parks and green spaces, offering ample opportunities for outdoor activities such as biking, jogging, and picnicking. Kitsilano's proximity to the North Shore Mountains also provides easy access to hiking trails and skiing resorts.
Excellent Schools: Families looking to settle in Kitsilano will appreciate the neighborhood's top-notch educational institutions. Kitsilano Secondary School, Lord Tennyson Elementary School, and St. Augustine's Elementary School are just a few examples of the exceptional schools in the area.
Shopping and Dining: Kitsilano is renowned for its trendy boutiques, local shops, and bustling eateries. From stylish fashion boutiques to organic grocery stores and gourmet restaurants, Kitsilano has it all.
Q: How much do condos in Kitsilano typically cost?
A: The price of condos in Kitsilano varies depending on factors such as location, size, amenities, and market conditions. As of the most recent data, the average price for a condo in Kitsilano is around $900,000. However, it's important to consult with a local real estate agent to get the most accurate and up-to-date information.

Q: Are there any new condo developments in Kitsilano?
A: Yes, Kitsilano has seen several new condo developments in recent years. These developments offer modern designs, state-of-the-art amenities, and a range of floor plans to suit different preferences. Keep an eye out for upcoming projects and consult with a real estate professional to explore new condo opportunities in Kitsilano.

Q: Are pets allowed in Kitsilano condos?
A: Many condos in Kitsilano have pet-friendly policies, but the rules and restrictions can vary from building to building. It's important to check with the specific condo complex or strata council to understand their pet policies and any limitations regarding pet size, breed, or number of pets allowed.

Q: Is parking available for Kitsilano condo residents?
A: Most condo buildings in Kitsilano provide designated parking spots for residents. Some buildings offer underground parking, while others may have open parking lots. Additionally, street parking is available throughout the neighborhood, although residents may need to obtain a parking permit from the City of Vancouver.

Q: Can I rent out my Kitsilano condo?
A: Renting out your Kitsilano condo is generally allowed, but it's crucial to review the specific bylaws and regulations of the condo complex. Some buildings have restrictions on rental durations or impose limitations on the number of units that can be rented out. Consulting with a real estate agent or property management company can provide valuable insights into the rental market and any rental restrictions.

Q: How can I find the right condo in Kitsilano?
A: To find the perfect condo in Kitsilano, it's recommended to work with a knowledgeable local real estate agent who specializes in the area. They can provide expert guidance, help you navigate the market, and ensure you find a condo that meets your needs and preferences.
If you're seeking an idyllic coastal lifestyle combined with the conveniences of city living, Kitsilano is the place to be. With its stunning beaches, thriving community, and a wide selection of condos for sale, Kitsilano offers a remarkable living experience in Vancouver. From exploring the local shops and dining scene to enjoying outdoor adventures and embracing the vibrant culture, Kitsilano has it all. Contact a local real estate agent today to start your journey of finding the perfect
Kitsilano condo
that suits your lifestyle and budget.