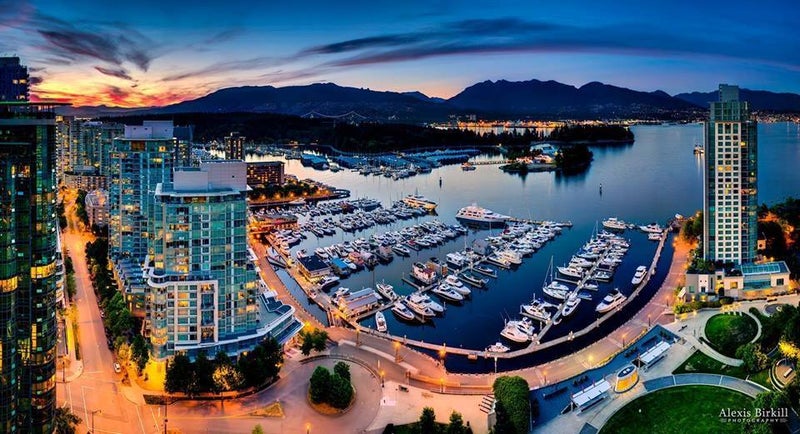 Are you dreaming of living in a luxurious waterfront property with breathtaking views? Look no further than Coal Harbour condos for sale. Located in Vancouver, British Columbia, Coal Harbour offers a prime real estate market filled with high-end condominiums and a lifestyle that blends urban sophistication with natural beauty.
Introduction
What are Coal Harbour condos?
Coal Harbour condos are high-rise residential units located in the prestigious Coal Harbour neighbourhood of Vancouver. Nestled between the magnificent North Shore Mountains and the sparkling waters of Burrard Inlet, this upscale community offers an unparalleled living experience for those seeking the finest in luxury real estate.
Why are Coal Harbour condos popular?
The popularity of Coal Harbour condos stems from their enviable location, world-class amenities, and stunning views. Residents enjoy a vibrant urban setting with easy access to downtown Vancouver, while also being surrounded by picturesque landscapes and a peaceful waterfront ambience.
Overview of the real estate market in Coal Harbour
The real estate market in Coal Harbour is known for its exclusivity and high property values. The demand for condos in this neighbourhood remains strong, attracting both local and international buyers who appreciate the allure of waterfront living combined with the convenience of being close to the city's core.
Benefits of Living in Coal Harbour Condos
Prime location and stunning views
One of the most significant advantages of owning a condo in Coal Harbour is its unbeatable location. Imagine waking up to panoramic views of the ocean, Stanley Park, and the North Shore Mountains. Whether it's watching the sunset from your balcony or taking a leisurely stroll along the seawall, the views from Coal Harbour condos are truly awe-inspiring.
Luxury amenities and lifestyle
Coal Harbour condos are renowned for their luxury amenities and services. From state-of-the-art fitness centers and swimming pools to concierge services and private parking, these properties offer an elevated living experience. Many buildings feature spa facilities, meeting rooms, and even private marinas for yacht owners.
Proximity to downtown Vancouver
Living in a Coal Harbour condo means having downtown Vancouver at your doorstep. Within minutes, you can access world-class restaurants, high-end shopping districts, cultural attractions, and vibrant entertainment venues. The convenience of being within walking distance to work, shopping, and entertainment is a major draw for professionals and urban enthusiasts.
Access to recreational activities
Nature lovers and outdoor enthusiasts will find an abundance of recreational opportunities in Coal Harbour. With Stanley Park just steps away, residents can enjoy cycling, jogging, or leisurely walks through the park's lush trails. Water activities such as kayaking and paddleboarding are also popular in the area, allowing residents to make the most of the stunning waterfront location.
Types of Condos Available in Coal Harbour
When exploring the Coal Harbour real estate market, you'll come across a variety of condo options to suit different preferences and lifestyles.
High-rise condominiums
High-rise condos dominate the skyline of Coal Harbour, offering a mix of contemporary designs and luxurious finishes. These condos often feature floor-to-ceiling windows, open-concept layouts, and spacious balconies that maximize the panoramic views. State-of-the-art building amenities such as fitness centers, theaters, and rooftop gardens are common in these properties.
Waterfront condos
For those seeking an unparalleled waterfront living experience, waterfront condos in Coal Harbour are the epitome of luxury. These exclusive units boast unobstructed views of the ocean and marinas, allowing residents to immerse themselves in the tranquility of the surrounding waters. With private access to the seawall, residents can enjoy leisurely walks or bike rides along the waterfront.
Luxury penthouses
Coal Harbour is renowned for its lavish penthouse offerings. These expansive and meticulously designed units provide the ultimate in luxury living. From private rooftop terraces and infinity pools to gourmet kitchens and high-end finishes, penthouses in Coal Harbour cater to the most discerning buyers looking for opulent living spaces.
Factors to Consider When Buying a Coal Harbour Condo
Before making a purchase, it's important to consider several factors to ensure you find the perfect Coal Harbour condo that aligns with your lifestyle and investment goals.

Budget and affordability
While Coal Harbour condos offer a luxurious lifestyle, it's essential to establish a realistic budget and determine what you can comfortably afford. Consider not only the purchase price but also monthly strata fees, property taxes, and potential maintenance costs.
Amenities and facilities
Each condominium building in Coal Harbour offers different amenities and facilities. Determine which features are most important to you, whether it's a well-equipped fitness center, a concierge service, or a rooftop garden. Assess the quality and availability of these amenities when comparing different properties.
Strata fees and regulations
Strata fees are monthly payments made by condo owners to cover the building's maintenance, repairs, and communal expenses. Before purchasing a Coal Harbour condo, review the strata fees and understand the building's regulations and bylaws. This information will help you assess the overall affordability and governance of the property.
Resale value and investment potential
Coal Harbour condos are known for their solid investment potential, but it's crucial to analyze the resale value of the property you're interested in. Look into recent sales data and consult with a real estate professional to gauge the property's long-term appreciation potential.
Tips for Finding the Perfect Condo in Coal Harbour
Finding the ideal condo in Coal Harbour requires careful research and consideration. Here are some tips to guide you through the process:
Engage a reputable real estate agent
Working with an experienced real estate agent who specializes in the Coal Harbour market can save you time and provide valuable insights. They will have in-depth knowledge of the local inventory, upcoming developments, and market trends.
Research the market and recent sales
Stay informed about the
Coal Harbour real estate
market by researching recent sales and pricing trends. This information will give you a realistic understanding of property values and allow you to make informed decisions during negotiations.
Visit multiple properties and attend open houses
Take the time to visit multiple properties in Coal Harbour to get a feel for different buildings and layouts. Attending open houses allows you to explore the units, assess the quality of finishes, and envision yourself living in each space.
Consider future developments and neighbourhood plans
Research any upcoming developments or neighbourhood plans in Coal Harbour. Understanding the potential impact of new construction projects or infrastructure improvements can help you evaluate the long-term desirability and value of your chosen condo.
Living in Coal Harbour: A Lifestyle Choice
Beyond the luxurious condos, living in Coal Harbour offers a vibrant and fulfilling lifestyle. Here are some highlights of what you can expect:
Dining and entertainment options
Coal Harbour boasts a diverse culinary scene, with a range of restaurants offering international cuisine, seafood delicacies, and trendy bars for socializing. Whether you're in the mood for fine dining or a casual waterfront brunch, there's something to satisfy every palate.
Outdoor activities and parks
With Stanley Park as its backyard, residents of Coal Harbour have access to an urban oasis. Explore the park's vast trails, visit the Vancouver Aquarium, or enjoy picnics on the waterfront. The area also offers opportunities for boating, fishing, and other water-based activities.
Community events and festivals
Coal Harbour hosts various community events and festivals throughout the year. From the annual Celebration of Light fireworks display to art festivals and outdoor concerts, there's always something happening to bring the community together.
Conclusion
If you're in search of an exceptional living experience that combines luxury, breathtaking views, and a vibrant urban lifestyle, Coal Harbour condos for sale are an ideal choice. With their prime location, world-class amenities, and proximity to downtown Vancouver, these properties offer a truly unmatched living experience. Engage a reputable real estate agent, explore the diverse options available, and embark on a journey to find your dream condo in this prestigious waterfront community.
FAQs:
Are Coal Harbour condos only for the wealthy?
While Coal Harbour condos are known for their luxury, there is a range of options available to suit different budgets. It's important to work with a knowledgeable real estate agent who can help you find a condo that fits your financial goals.
Are Coal Harbour condos pet-friendly?
Pet policies vary among individual buildings in Coal Harbour. Some condos have restrictions on pet ownership, while others are more pet-friendly. It's advisable to inquire about the specific pet policies of the buildings you're interested in.
Can I rent out my Coal Harbour condo?
Rental policies differ among buildings and can be subject to strata bylaws. Some buildings have restrictions on short-term rentals, while others allow long-term rentals. It's crucial to review the building's bylaws and consult with a real estate professional to understand the rental options available.
Is it safe to live in Coal Harbour?
Coal Harbour is considered a safe neighbourhood with a low crime rate. However, it's always recommended to exercise caution and follow general safety guidelines to ensure personal security.
What are the commuting options from Coal Harbour to downtown Vancouver?
Coal Harbour is conveniently located within walking distance to downtown Vancouver, making it easy to commute on foot or by bike. Public transit options, including buses and SkyTrain stations, are also readily accessible for those who prefer public transportation.