Canadian Retail Sales (January 2023) 
Canadian seasonally-adjusted retail sales rose 1.4 per cent in January to $66.4 billion. Sales rose in 7 of 9 subsectors, but were led by higher sales at motor vehicle and parts dealers (+3 per cent) and gasoline and fuel vendors (+2.9 per cent). Core retail sales, which strips out gasoline and motor vehicle and parts dealers, rose 0.5 per cent. In volume terms, sales rose 1.5 per cent in January. As of January 2023, Statistics Canada broadened and modified its definition of Retail Trade, making the current series not precisely comparable with the previous series.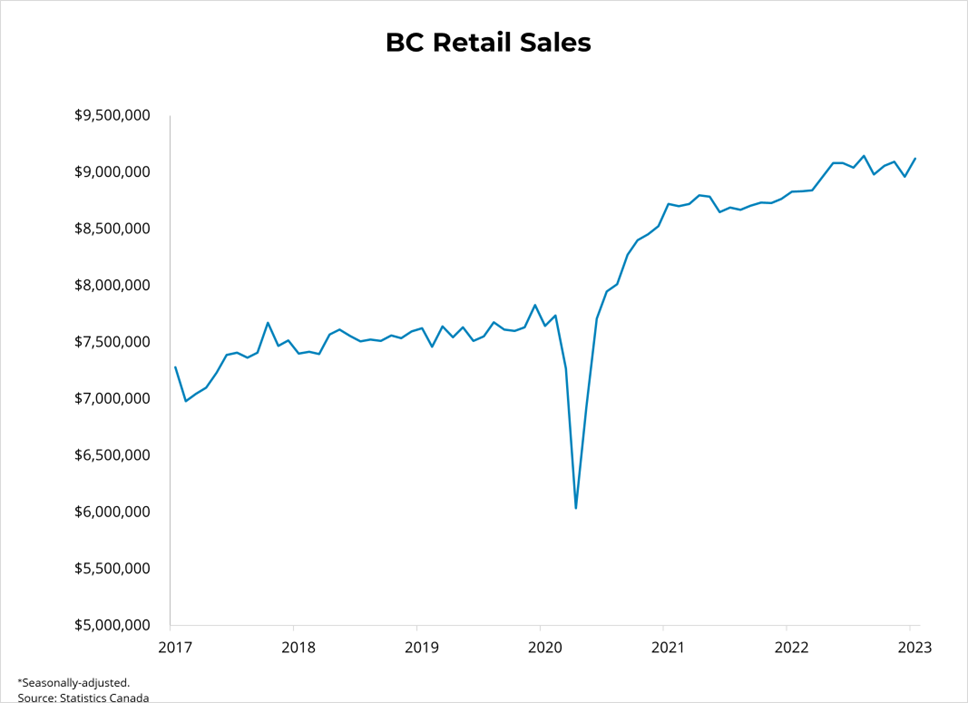 In BC, seasonally-adjusted sales rose 1.8 per cent in January. Compared to the same month last year, retail sales were up 3.3 per cent in the province. In the Greater Vancouver region, sales rose 3.4 per cent month-over-month and were up 3.2 per cent year-over-year. 
Source - BCREA