Canadian Monthly Real GDP Growth 
The Canadian economy grew 0.1 percent in November, matching the rate of growth in October. In contrast to the pandemic economy of the previous two years, the services sector is now leading the economy while goods-producing sectors struggle. Overall, growth was fairly broad-based with 14 of 20 Canadian industrial sectors posting positive growth. Rising interest rates continue to impact highly rate-sensitive sectors like residential construction and real estate. Residential construction activity contracted 1.8 percent in November and output from offices of Real Estate Agents and Brokers fell 4.2 percent, the ninth consecutive monthly decline in that sector.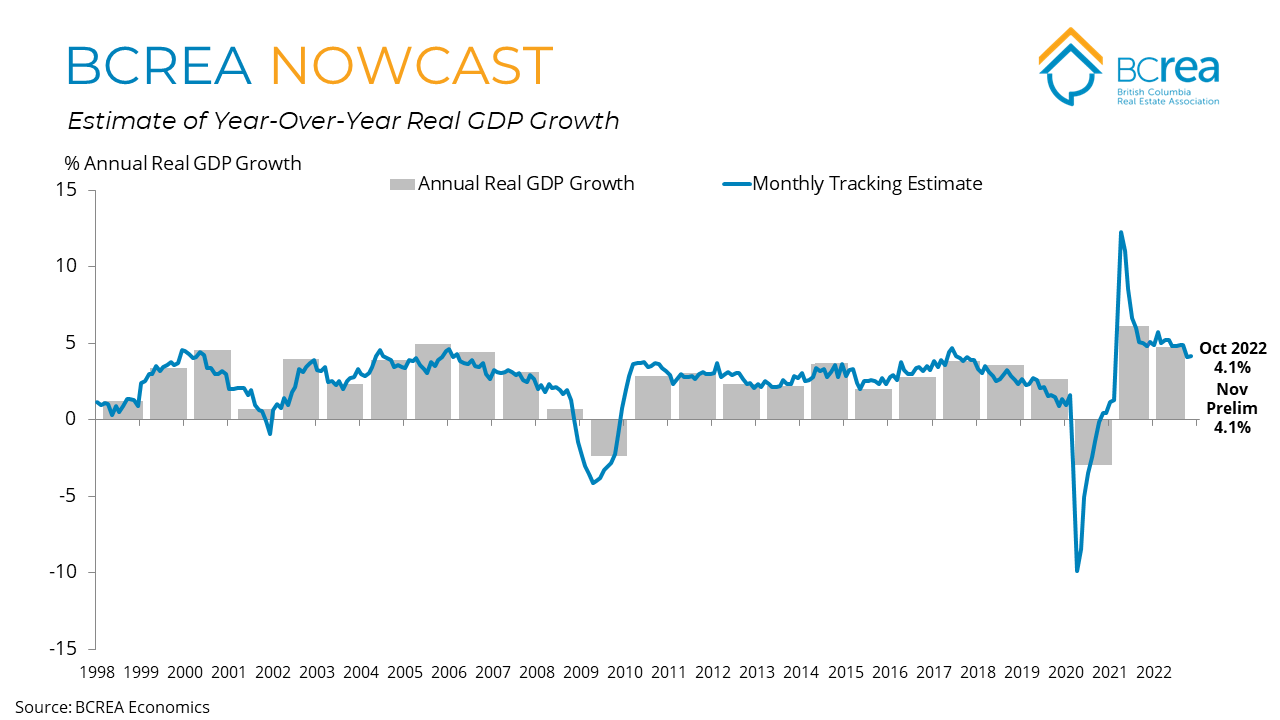 With November's data and Statistics Canada's preliminary estimate of zero growth in December, the final quarter of 2022 likely saw growth of 1.6 percent on an annualized basis. While GDP data is showing signs of a slowing economy, that slowdown has yet to show up in the labor market where job gains remain robust and the unemployment rate is at a historical low. However, we expect that as higher interest rates begin impacting the wider economy this year, slowing growth will catch up to the labor market. That outlook is shared by the bond market where long-term rates have been falling as investors price in expectations of a slowing economy. If that trend continues, we should see further relief on fixed mortgage rates this year while variable rate holders will have to wait for a pivot to lower rates from the Bank of Canada.
Source - BCREA