Canadian Monthly Economic Growth (October 2022)
Canadian real GDP edged up by 0.1 percent in October, following a 0.2 percent increase in September. Growth in services-producing industries (+0.3 percent) offset declines in goods-producing industries (-0.7 percent) as real GDP grew in 11 of 20 subsectors. Canadian real GDP is now roughly 2.9 percent above its pre-pandemic, February 2020 level. Preliminary estimates suggest that output in the Canadian economy grew again by 0.1 percent in November.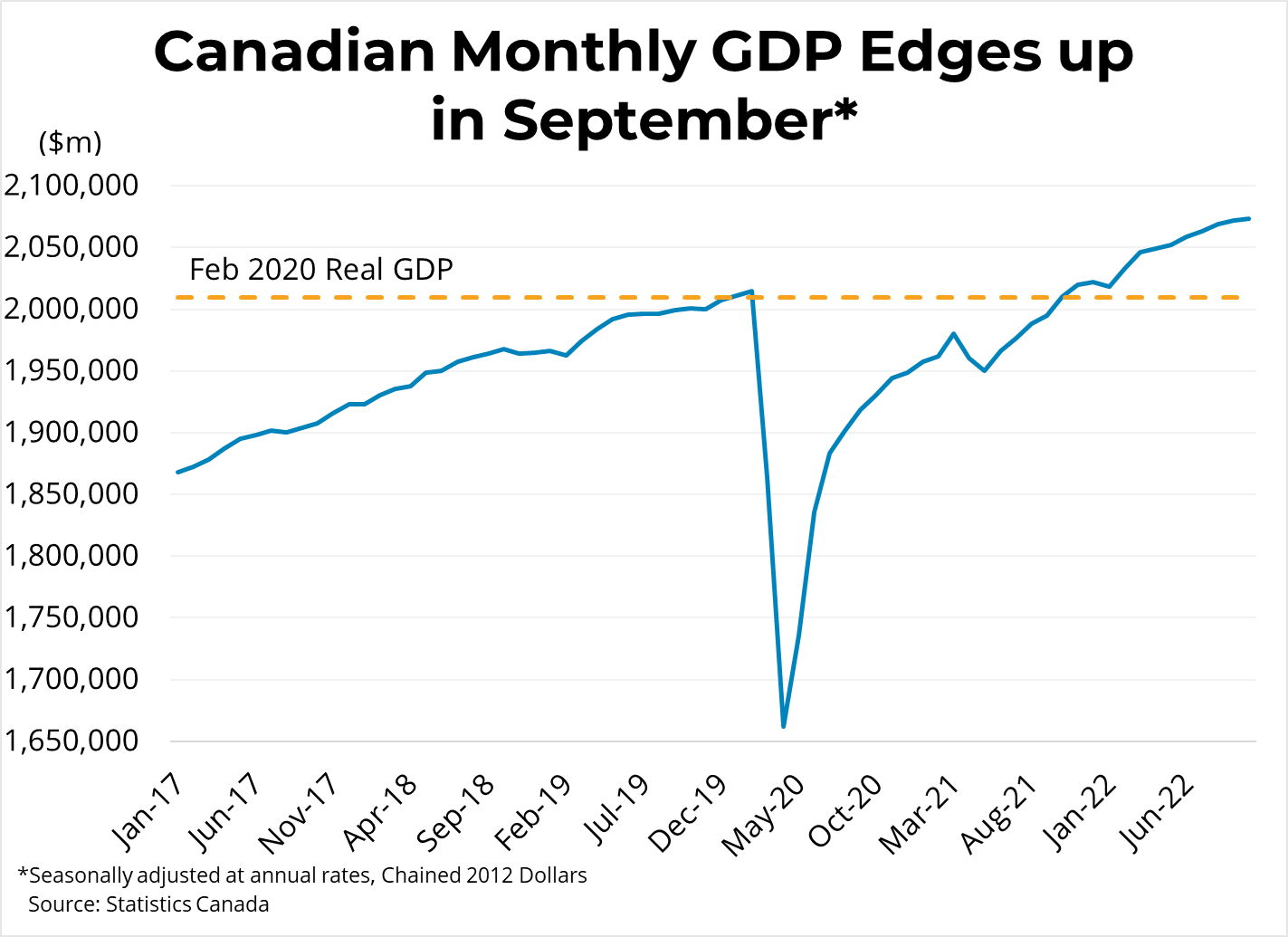 Recent GDP growth figures, while not strong, have tended to outpace expectations. With 0.1 percent increases expected for October and November, at this rate fourth-quarter GDP growth could come in at an annualized rate of around 1.2 percent. This would be well above the Bank of Canada's forecast of 0.5 percent for Q4 as of the October monetary policy report. Alongside higher-than-expected core CPI figures released Wednesday, today's GDP figures could make it more challenging for the central bank to avoid an additional rate hike at its meeting on January 25th.
Source = BCREA