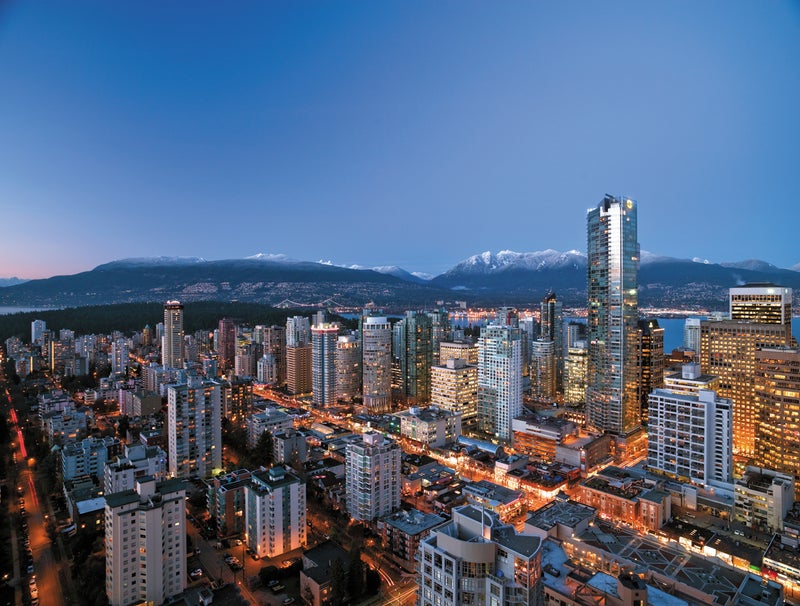 Canadian Inflation (November 2022) 
Canadian prices, as measured by the Consumer Price Index (CPI), rose 6.8 percent on a year-over-year basis in November, a slight decrease from the 6.9 percent rate in October. Despite rising food and shelter costs, falling gasoline and furniture prices softened the pressure on prices. Rising interest rates contributed to an increase in mortgage interest costs, which were up 14.5 percent year-over-year as Canadians renewed or initiated higher-rate mortgages. Month-over-month, on a seasonally-adjusted basis, prices were up 0.4 percent in November, down from 0.6 percent in October. In BC, consumer prices rose 7.2 percent year-over-year, down from 7.8 percent last month. Average hourly wages grew 5.6 percent year-over-year in November, indicating a decline in purchasing power.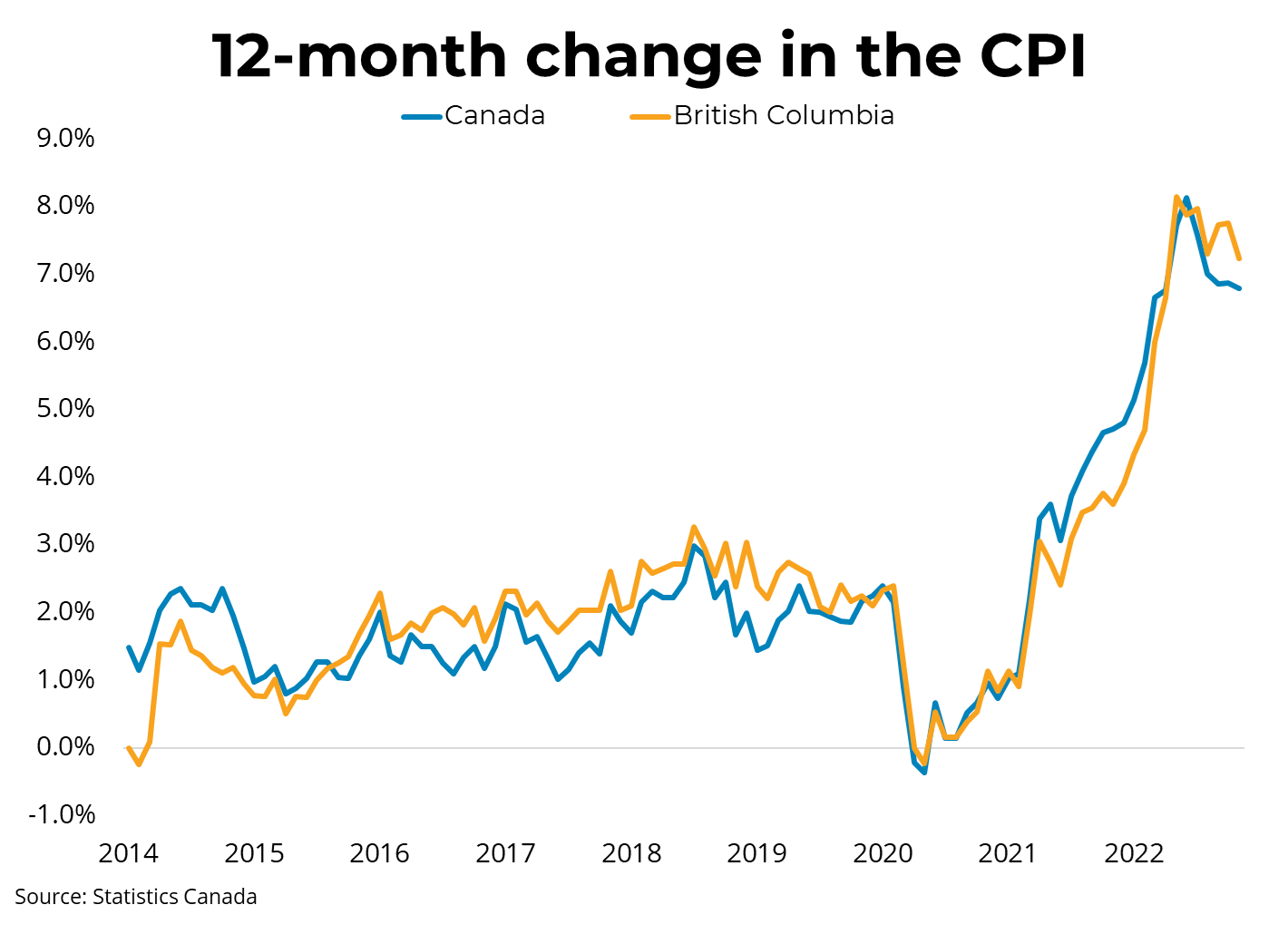 November's CPI numbers were lower than October, but this was largely driven by volatile gasoline prices and base-year effects in furniture prices. Food and shelter costs continued to rise strongly in November and the Bank's preferred measures of core inflation, which strip out volatile components, ticked up in November. Overall, inflation remains well above the Bank of Canada's 2 percent target and we will need to see more positive news in core inflation over the next several months before the Bank changes direction on interest rates.
Source - BCREA