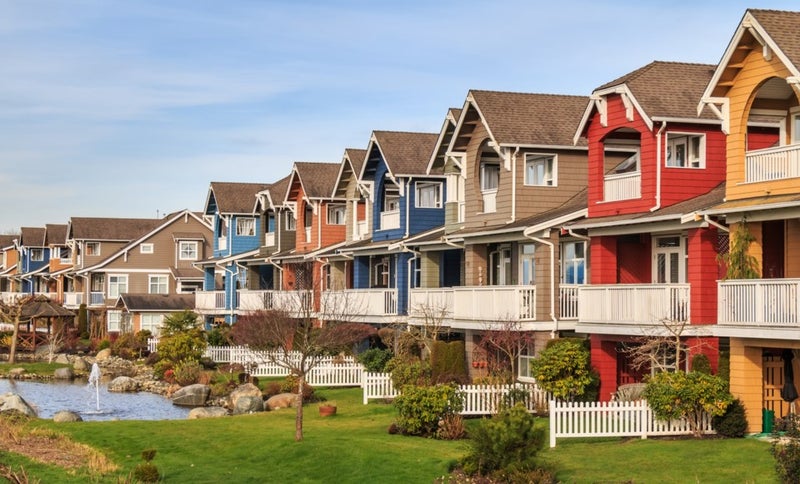 The factors that drove unprecedented demand during the last two years, including record low mortgage rates, buyer preference for extra space and the abiltity to work remotely, are now unwinding, prompting a significant shift in housing markets across BC. Most importantly, mortgage rates that hit record lows in 2021 have risen rapidly. Five-year fixed mortgage rates have increased over 300 basis points since the start of 2022 to nearly 5.5 per cent, the highest mortgage rates have been since 2007. With the added 200 basis point hurdle of the mortgage stress test, that means borrowers must qualify at 7.5 per cent. 
Higher mortgage rates have diminished the pandemic driven shift in buyer preferences toward larger, more expensive homes that saw elevated demand during the pandemic, particularly in sub-urban markets. Moreover, the ability or the desire to work remotely is less attractive if employers are requiring in-office attendance multiple times per week, particularly if commuting from a significant distance at current elevated gas prices. The desire for space and the ability to work remotely prompted a flood of demand into smaller markets outside of major metropolitan areas like Vancouver or Victoria and it is those smaller markets that are seeing more of a pull-back this year. 
With high-interest rates and what looks like a difficult 2023 ahead for the Canadian economy, we anticipate that market activity is going to continue to be below normal levels. We expect home sales will finish down 34 per cent this year to 82,345 units and fall a further 11 per cent to 72,960 units next year.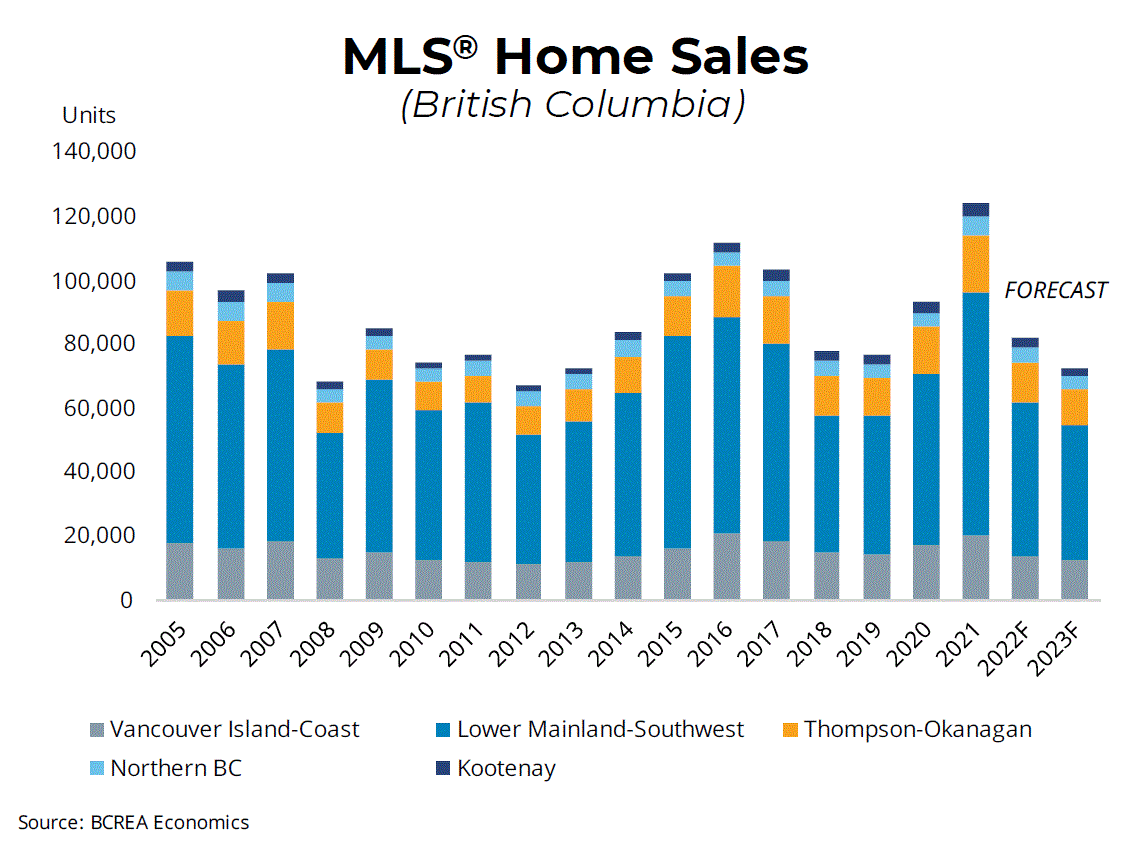 On the supply side, slow sales activity has led to an increase in inventory, but from record lows. The rapid shift in market conditions has weighed on prices in the second half of this year, though active listings growth has slowed and is short of levels where we tend to see more substantial downward pressure on prices. Given the large volume of activity at the start of 2022 when prices were high, annual price growth for 2022 will be positive. However, price levels have fallen from their peak earlier this year, so even flat prices from current levels will translate to the provincial average price being down about 5 per cent in 2023.
Source - BCREA