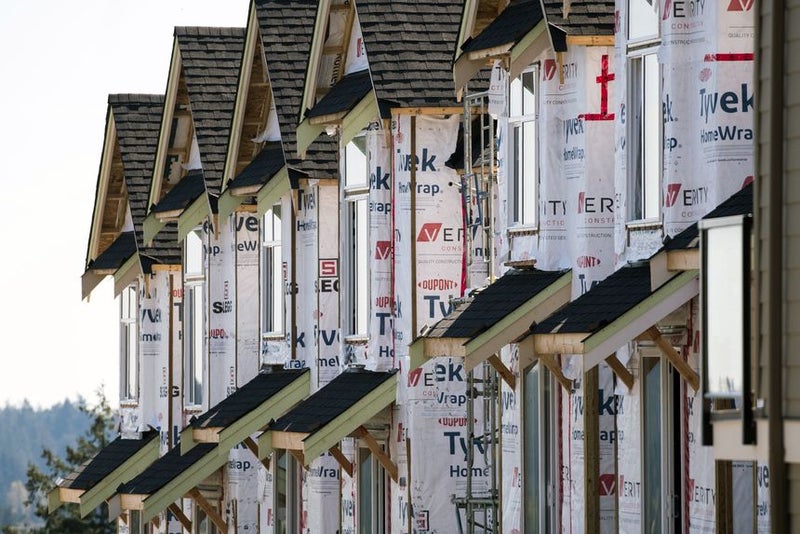 The British Columbia Real Estate Association (BCREA) released its 2022 Third Quarter Housing Forecast Update today.
Multiple Listing Service® (MLS®) residential sales in BC are forecast to decline 34.4 per cent from a record high 2021 to 81,900 units this year. In 2023, MLS® residential sales are forecast to fall an additional 5 per cent to 77,790 units.

"Mortgage rates have risen at a much faster rate and to a higher level than previously anticipated," said BCREA Chief Economist Brendon Ogmundson. "Faced with a dramatic shift in the cost of borrowing, housing market activity is likely to fall well below normal over the next year."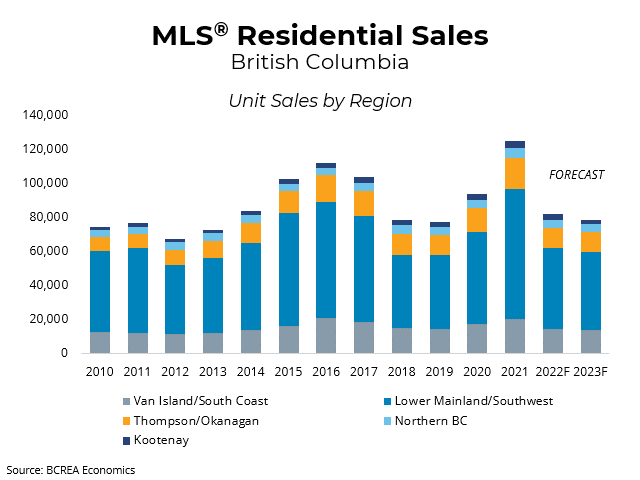 Weaker sales and rising inventory mean that some regions, largely in more expensive markets, have tipped into buyers' market territory. Consequently, average MLS® home prices have come down from peak levels.
While the housing market is currently feeling the weight of higher interest rates, the downturn is unlikely to be long-lived as BC's strong population growth combined with extremely favourable demographics means there will be no shortage of demand for housing in the province.