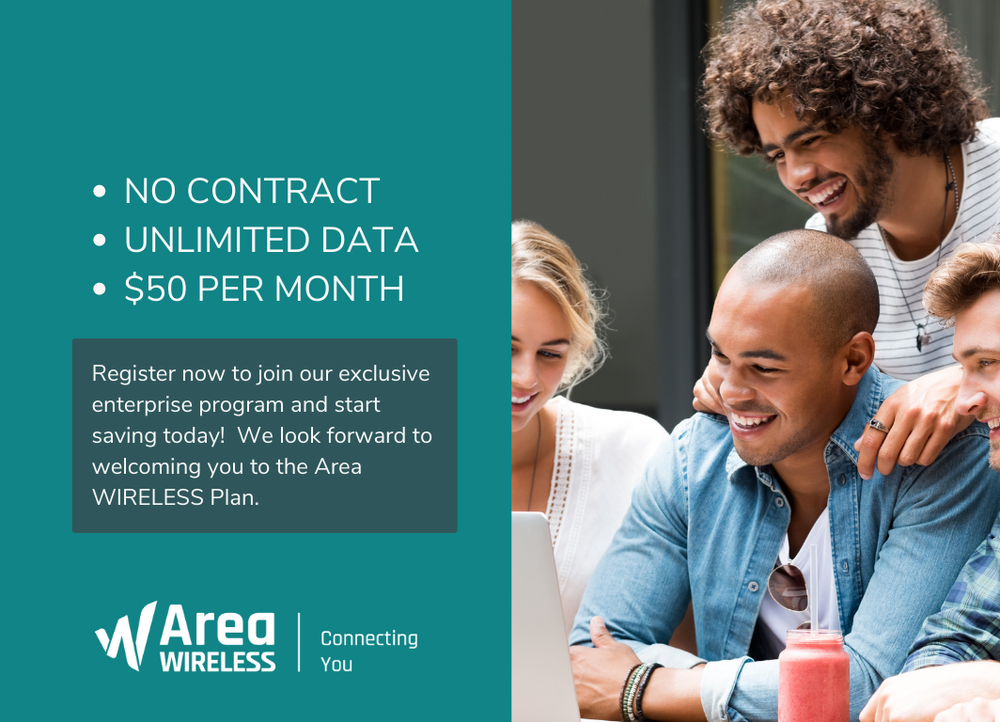 Did you know that BC Realtors & Real Estate Agents in BC have access to an exclusive phone plan that can save you huge amounts on your monthly cell phone bill?
You'll still be on the amazing Rogers network, and can take advantage of all the regular features, like Roam like home and much much more.
Here are the details - and how to sign up!
No contract term
You're not tied in here! You can cancel anytime.
Depending on the plan you sign up for, you'll get 20, 50 or 100GB of full 5G speed data and after that you'll still continue to receive data service, just at a reduced speed.
$50 a month per line
As a real estate agent in BC, you can take advantage of this great price per line. You can also add more lines to your account for your family, and they will receive the same great price.
How do I get this?
Click the link below and fill in your details.
Once you register, you will be redirected to the sign up portal to join the Area WIRELESS Program and select your data plan, enter your payment details, etc. A confirmation email will be sent to you once you complete both registrations.