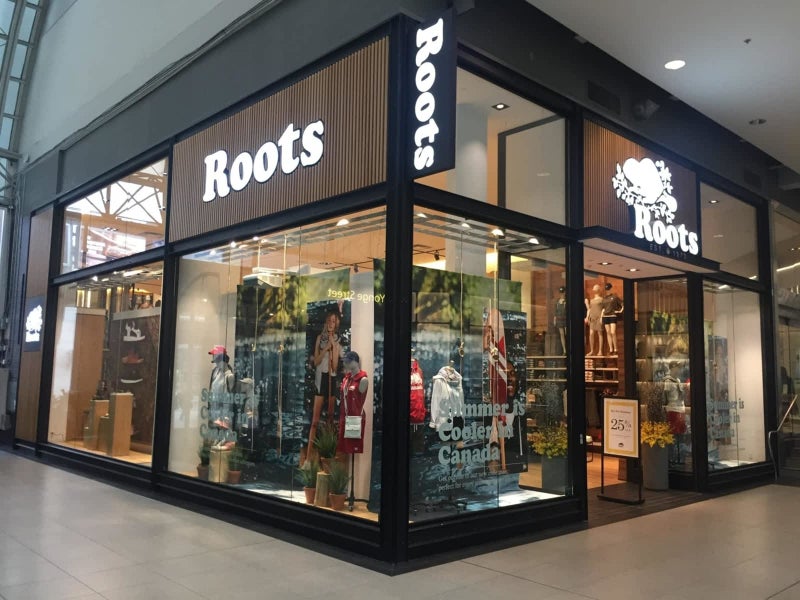 As health restrictions eased, Canadian retail sales rose 4.2% m/m to $56.2 billion on a seasonally-adjusted basis in June. Due to declines in April and May, sales remained 3.5% below the March peak. Sales rose in 8 of 11 retail sectors measured by Statistics Canada, with the largest gains occurring in clothing sales (+49.1%), caused by loosening restrictions on non-essential retail. In June, 5.2% of Canadian retailers reported being closed for at least one business day, down from 5.6% in May. Statistics Canada's preliminary retail sales estimate for July, based on just 38% of respondents reporting, is for a 1.7% decline.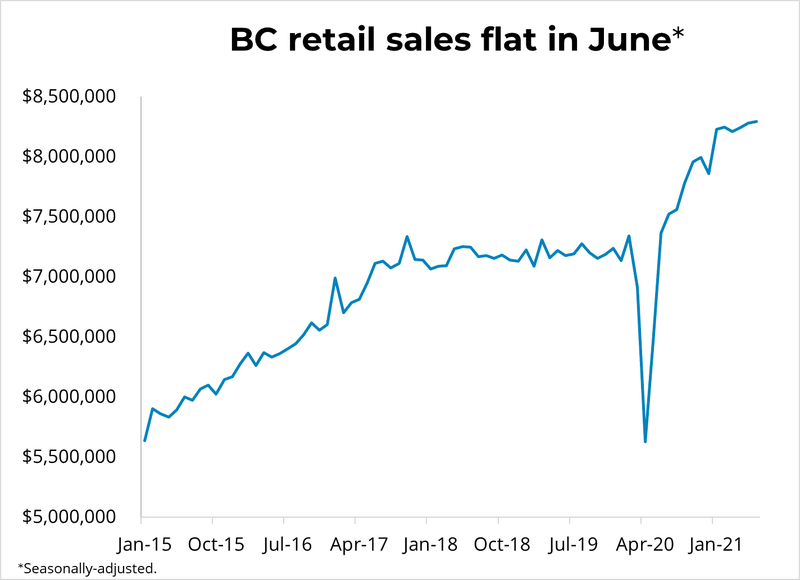 In BC, seasonally-adjusted retail sales were largely flat, rising just 0.2% m/m but nonetheless hitting a provincial record for a second consecutive month in June. BC retail sales were up by 12.6% compared to the same month last year. In metro Vancouver, sales were up 1.6% while in the rest of the province sales declined 1%.
In June, Canadian e-commerce sales declined 10.6% as consumers switched to brick-and-mortar retail. E-commerce accounted for 5.8% of total retail sales in June, down from 7% in May.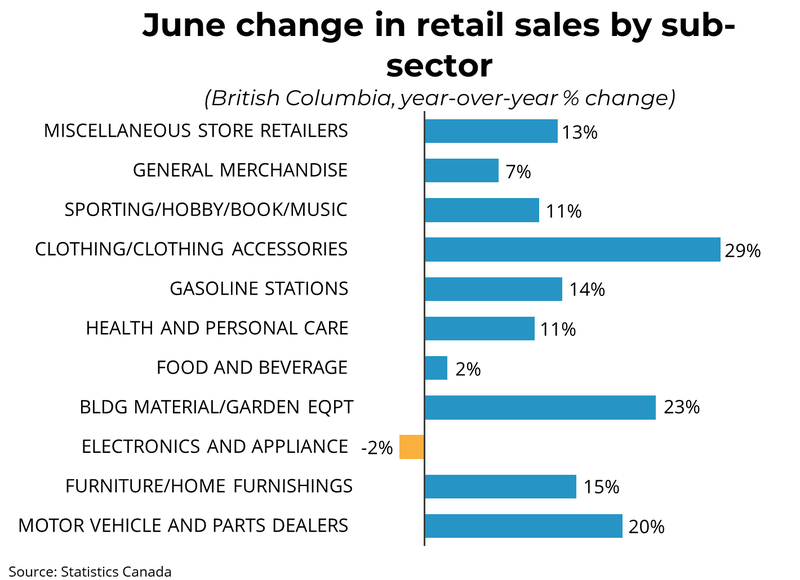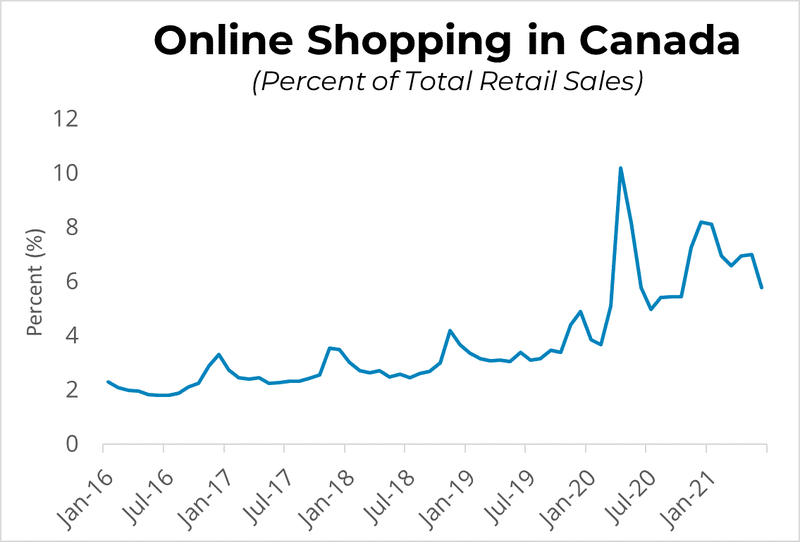 Source - BCREA