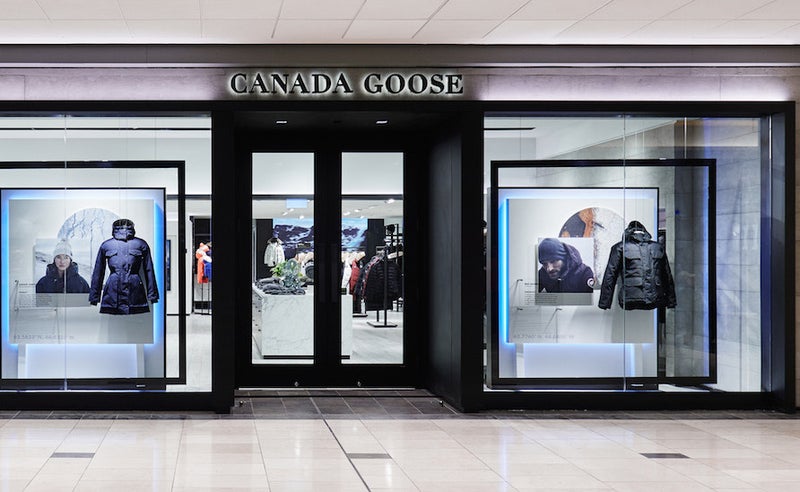 Canadian retail sales decreased 2.1% m/m to $53.8 billion on a seasonally-adjusted basis in May. Including the declines in April, sales were down 7.5% from the March peak. Declines occurred in 8 of 11 retail sectors measured by Statistics Canada, with the largest drops in building material and garden equipment and supplies dealers (-11.3%) and motor vehicle and parts dealers (-2.4%). The declines in April and May were driven by third-wave restrictions. In May, 5.6% of Canadian retailers reported being closed for at least one business day, up from 5% in April. Due to the rapidly evolving situation, Statistics Canada is reporting an advanced retail sales figure for June based on just 59.9% of respondents reporting. The agency's preliminary estimate is for a 4.4% increase in sales in June, erasing more than half of the cumulative drop in April and May.
In BC, seasonally-adjusted retail sales declined 1.4% m/m as COVID-19 cases gradually declined from their record in mid-April. Retail sales declined 0.7% m/m in Metro Vancouver. BC retail sales were up by 24.4% compared to the same time last year.
In May, Canadian e-commerce sales were up 22% year-over-year to $4.2 billion. E-commerce accounted for 7% of total retail sales in May, the same proportion as in April. In May of last year, in the midst of the first wave, e-commerce accounted for 8.2% of retail sales.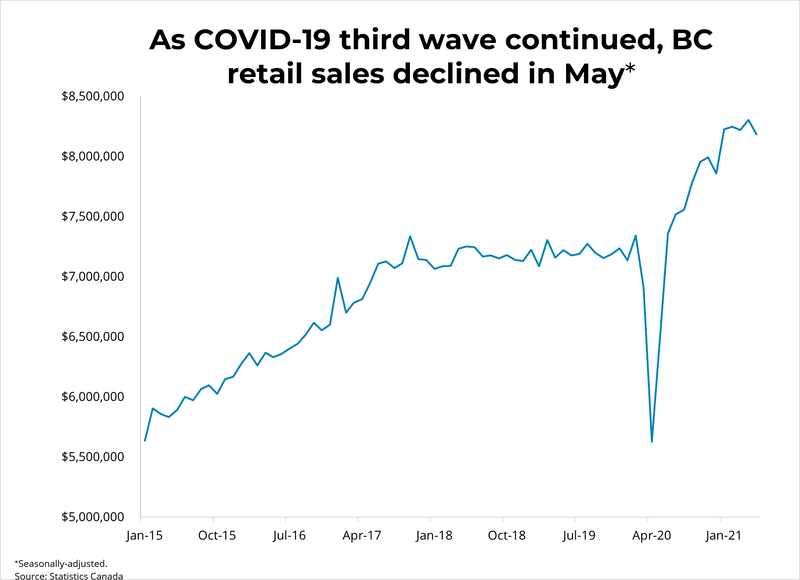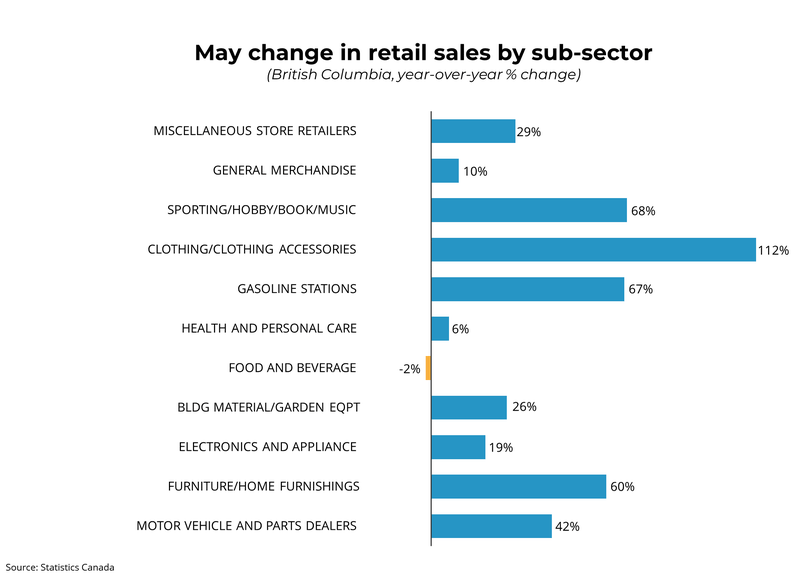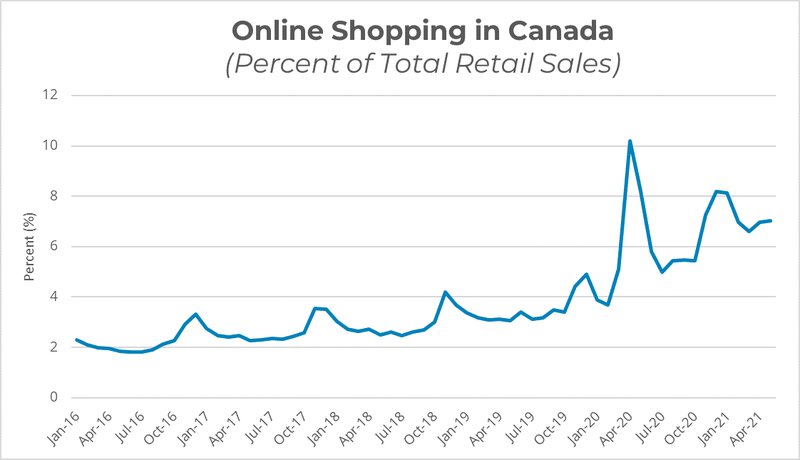 Source - BCREA