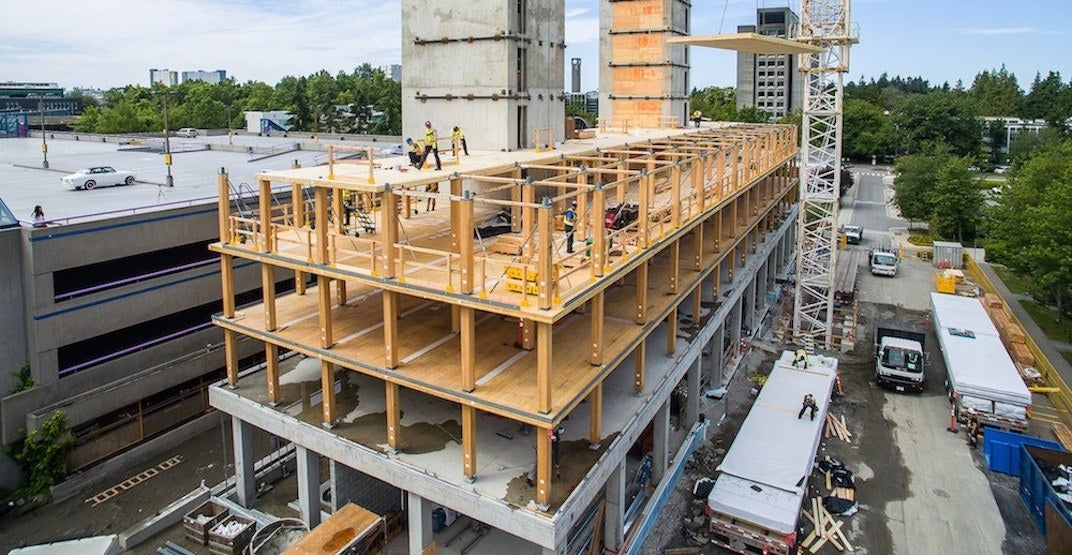 Canadian housing starts increased by 16% m/m to 245,604 units in July at a seasonally adjusted annual rate (SAAR), which was well above pre-COVID levels . This brought up the national housing starts six month average to 204,376 units SAAR. Housing starts were up across the country with notable growth in the Prairies and Atlantic Canada.
In BC, housing starts was up 9% m/m to 42,381 units SAAR in July, following an increase of 38,840 in June. The increase was primarily driven by the multi-unit segment. Housing starts in July are back at pre-COVID levels. That being said, housing starts in the province showed resilience during the height of the pandemic when restrictions were the tightest. In the near term, we can expect housing activity to continue to be supported by pent-up demand and historically low borrowing rates. Compared to the same time last year, housing starts are down by 16%. Meanwhile, the value of residential building permits for June was up by 20% in the province.
Looking at census metropolitan areas in BC:
Housing starts in Vancouver were up by 4% m/m in July to 24,395 units SAAR. Multi-units were up by 5%, while singles were down by 4%. Compared to last year in July, housing starts were down by 23%, which marks the fourth consecutive month of negative year-over-year growth.
In Victoria, housing starts were up by 77% m/m to 4,161 units SAAR. Compared to a year ago in July, housing starts were up by 14%.
In Kelowna, housing starts increased by 21% m/m to 3,457 unit SAAR. Starts were up by 138% in the region compared to the same time last year.
Monthly housing starts in Abbotsford-Mission were down by 18% at 479 units SAAR. Compared to the same time last year, new home construction was down by 84%.