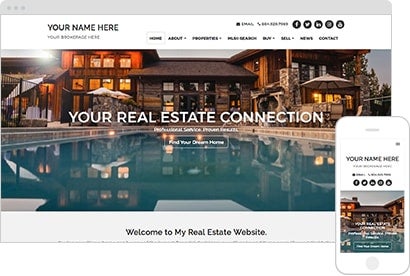 If you're reading this, then you're likely looking for a new Real Estate website provider. I'm glad you're here because I want you to make the best decision for yourself and your business.
For years I custom-coded a website that took up several hours every month to keep up and running. I tell you this because I know a thing or two about websites, SEO and how potential leads search the web for real estate.
Buyers want to see listings, and they want to see them quickly, with no fuss, they don't want to sign up to your site with a fake name and number so that you can call them endlessly for a year. When you use a Realty Ninja site, you're going to get great buyer leads from prospects that are further down the lead funnel, and ready to go out and see properties.
Realty Ninja use a lightning-fast 
MLS® Search
, with an amazing intuitive search bar. Give it a go, and see what you think, you can click MLS Search on the navigation bar above.
I don't own shares in Realty Ninja, but I do want you to have the best real estate website, as such, if you sign up using the link below to use a 
Realty Ninja Discount Code
, then you'll get 10% off the monthly price, and I'll get 10% off too.
You don't have to pay till you're fully satisfied with your site, and they offer some awesome additional customizations as well, you won't regret it.
Here's the discount link:
If this worked for you, let me know in the comments below. If you want to talk to me in person about making the move, call me at 604 800 8710 or shoot me an email: adam@chahl.com
Happy Selling!
Adam