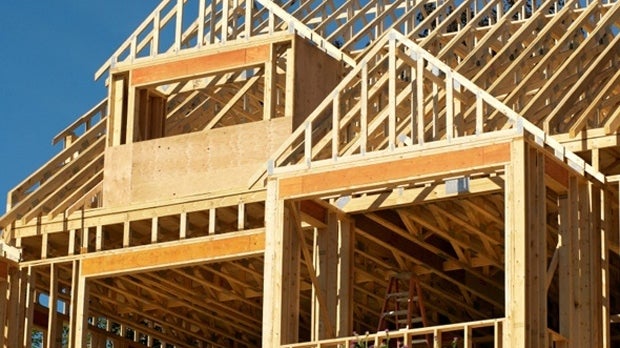 Canadian housing starts decreased by 0.3% in November to 201,318 units at a seasonally adjusted annual rate (SAAR). The trend in national housing starts continues to be healthy, averaging about 219,000 units SAAR over the past six months. 
In BC, housing starts rose by 41% on a monthly basis to 48,840 units SAAR, largely due to a 59% increase in construction in the multi-unit segment in Vancouver, while single detached home construction was down by 13%. Compared to the same time last year, provincial starts were up by 22%.
Looking at census metropolitan areas in BC:
Housing starts in 
Vancouver
 were up by 78% in November at 27,688 units SAAR, following last month's lowest reported level of starts in 2019. The increase was driven entirely by the multi-unit segment. Compared to last year in November, housing starts in Vancouver were up by 26%. 

In Victoria, housing starts were up by 9% on a monthly basis to 4,224 units SAAR. Compared to a year ago, housing starts were up by 44%.

In Kelowna, housing starts decreased by 9% in November to 3,504 units SAAR. Year-over-year starts were down by 18% in the region.

Monthly housing starts in Abbotsford-Mission were down by 30% at 1,636 units SAAR. Compared to this time last year, new home construction was up by 154%.